Judges 2022
Chair of the judges: Adam Cadle, Editor, MoneyAge
Annabel Brodie-Smith, Communications Director, Association of Investment Companies (AIC)
Bella Caridade-Ferreira, CEO, Fundscape
David Butcher, Founder & Director, Communications and Content
Miranda Seath, Head of Market Insight, Investment Association
Chair of the judges: Adam Cadle, Editor, MoneyAge and Insurance Asset Management
Adam Cadle is a business and finance journalist with ten years' experience, and is currently the editor of Insurance Asset Management, overseeing the rise of the brand for the past four years. He also has editorship of MoneyAge, the leading brand for IFAs, mortgage brokers and the financial services sector. He previously worked as deputy editor on Pensions Age and European Pensions. Adam has chaired a number of judging panels over the years both in the personal finance and insurance asset management spaces. He is a graduate from Sussex University with a BA honours in French and History and is NCTJ qualified.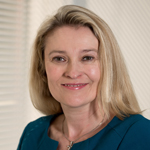 Annabel Brodie-Smith, Communications Director, Association of Investment Companies (AIC)
Annabel Brodie-Smith is Communications Director at the Association of Investment Companies (AIC) and has worked at the Association since November 1997. Her role focuses on communicating the uses and benefits of investment companies to the media, opinion formers, advisers, wealth managers and private investors. Annabel frequently comments in the media on investment issues and is passionate about financial education and board diversity. Prior to joining the AIC, Annabel worked at Hill & Knowlton, the PR Agency on the Athens 2004 Olympic bid and other clients. She obtained a B.A in Geography from LSE/King's College in London and an M.A from Syracuse University in New York.
David Butcher, Founder & Director, Communications and Content
David Butcher is a communications professional with a long experience of adding enterprise value through engaging messaging, thought leadership and reputation management. He is managing director of Communications and Content – a specialist communications consultancy for investment and financial brands – and has worked in the sector for nearly 25 years. He started his career in specialist consultancies, such as Lansons, advising companies on strategic and tactical issues, and held a number of senior roles at blue chip investment businesses, including Fidelity International and M&G Investments. He writes regularly on financial communications in the trade media.
Bella Caridade-Ferreira, CEO, Fundscape
Bella has 20 years' experience in the research and analysis of the UK, European and Asian fund management industries. In 2010, she established Fundscape, a research house specialising in the end-to-end analysis of the UK fund industry. Fundscape is the publisher of the Platform Report, widely regarded as the platform industry's official data source. Prior to setting up Fundscape in 2010, she worked for Lipper FMI as Global Head of Research and Publications and was the author of numerous publications and reports including the popular European and Asian Data Digests, the Fund Market Profile report series and the UK Platform guide. Early in her career Bella worked in investment banking and then a London-based consulting firm where she specialised in market entry strategies for fund managers.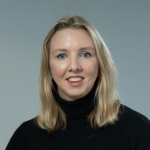 Miranda Seath, Head of Market Insight, Investment Association
Miranda joined the IA in May 2019 as Head of Market Insight, overseeing the research, statistics and sectors teams that form the IA's market insight group. As part of her role, she works with her teams to provide analysis of data and trends in the investment management industry to IA members and external stakeholders. She is also actively involved in IA sectors, the fund classification scheme designed to help investors navigate the retail fund universe. Miranda was research director successively at Platforum and NextWealth, both of which are research and consulting firms focused on analysing the distribution of retail investments. Her areas of expertise included: UK fund distribution, the advice and discretionary investment management markets, UK investment platforms and the post-retirement market. She has been a regular press commentator and speaker on retail investment distribution trends.