Judges 2020
Chair of the judges: Adam Cadle, Editor, MoneyAge
Shazia Azim, COO, UK Financial Services, PwC
Annabel Brodie-Smith, Communications Director, Association of Investment Companies (AIC)
Bella Caridade-Ferreira, CEO, Fundscape
Ross Evans, Head of Insurance Investment & ALM, Hymans Roberston
Hugh Savill, Director of Regulation, Association of British Insurers
Deepak Seeburrun, Head of Insurance EMEA, HSBC Global Asset Management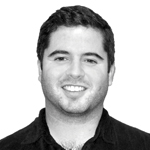 Chair of the judges: Adam Cadle, Editor, MoneyAge and Insurance Asset Management
Adam Cadle is a business and finance journalist, and is currently the editor of MoneyAge and Insurance Asset Management. A graduate from Sussex University with a BA honours in French and History, Adam then completed a sub-editing NCTJ course at Brighton Journalist Works, where he worked on the town's local newspaper The Argus. He has also worked on the news desk at the Bucks Free Press in High Wycombe.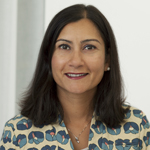 Shazia Azim, COO, UK Financial Services, PwC
Shazia Azim leads PwC's Balance Sheet Optimisation proposition for Financial Services. She is a balance sheet optimisation expert who focuses upon capital and asset liability management across banks and insurance companies. Prior to PwC, Shazia has spent 16 years in senior capital markets roles in Investment Banking. Shazia served as a Head of Financing for European Banks and Insurers at Goldman Sachs for 10 years, followed by Head of Capital and Structuring at RBS. Shazia's most recent role was at UBS where she led the European Insurance solutions group which focused on capital and ALM. During her investment banking career, Shazia has led large capital raisings in equity and debt capital markets, and structured portfolio optimisation transactions for European banks in light of the changing regulatory landscape. Shazia has also led large scale derivatives hedging and asset optimisation projects for large European and UK banks and insurers and advised on numerous capital optimisation projects such as VIF monetisation for insurers and contingent capital for banks.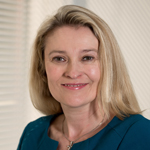 Annabel Brodie-Smith, Communications Director, Association of Investment Companies (AIC)
Annabel Brodie-Smith is Communications Director at the Association of Investment Companies (AIC) and has worked at the Association since November 1997. Her role focuses on communicating the uses and benefits of investment companies to the media, opinion formers, advisers, wealth managers and private investors. Annabel frequently comments in the media on investment issues and is passionate about financial education and board diversity. Prior to joining the AIC, Annabel worked at Hill & Knowlton, the PR Agency on the Athens 2004 Olympic bid and other clients. She obtained a B.A in Geography from LSE/King's College in London and an M.A from Syracuse University in New York.
Bella Caridade-Ferreira, CEO, Fundscape
Bella has 20 years' experience in the research and analysis of the UK, European and Asian fund management industries. In 2010, she established Fundscape, a research house specialising in the end-to-end analysis of the UK fund industry. Fundscape is the publisher of the Platform Report, widely regarded as the platform industry's official data source. Bella is keen to promote transparency and information for all stakeholders, but especially end-consumers. She set up the Gatekeepers database which assesses fund selection in the UK and launched comparetheplatform.com to help consumers find the right investment platform.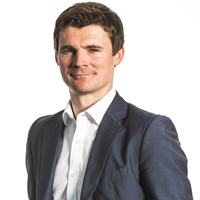 Ross Evans, Head of Insurance Investment & ALM, Hymans Roberston
Ross leads the Insurance Investment and Asset Liability Management (ALM) Services within Hymans Robertson's Life & Financial Services practice. He is a Life Actuary with 17 years' experience across consulting, industry and investment banking. Ross has significant experience helping insurers implement aspects of Solvency II, advising on hedging and investment strategies, and outsourcing investment functions. He has acted as Interim Head of ALM for a large proprietary insurance company and, separately, for a medium sized mutual. Prior to Hymans Robertson, Ross was a Director in the UK Insurance ALM Advisory team within Royal Bank of Scotland.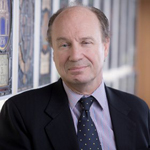 Hugh Savill, Director of Regulation, Association of British Insurers
Hugh Savill is Director of Regulation at the ABI, with accountability for relations between the insurance industry and the Bank of England on prudential regulation, for relations with the Financial Conduct Authority on conduct regulation, and also for taxation issues affecting insurers. He sits on the Executive Committee of the ABI, and reports through the Prudential, Finance and Tax Committee to the ABI Board. At the ABI Hugh has held a number of Assistant Director roles, covering EU and international affairs, UK public affairs, and ABI member relations and events. He was temporary Director of Investment Affairs for 18 months before moving into his current role in 2012. Hugh joined the ABI in 2005 from the UK Department of Trade and Industry (DTI), now the Department for Business, Innovation and Skills. In 20 years at the DTI, Hugh worked on the finance and governance of the Department, faced off to the Scott Inquiry into the sale of arms to Iraq, and specialised in the negotiation of EU regulation. Hugh is a well-known insurance lobbyist at European and International level, member of the ECOFIN Committee of Insurance Europe, and chairs the Capital Task Force of the Global Federation of insurance Associations. He was educated at Harrow School, and read Modern Languages at New College, Oxford University. He started his career in the Fine Art Department of Phillips Auction House. In his spare time he keeps bees.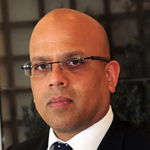 Deepak Seeburrun, Head of Insurance EMEA, HSBC Global Asset Management
Deepak Seeburrun, Head of Insurance leading the insurance business development initiatives within HSBC Global Asset Management in UK & EMEA. He has over 19 years of insurance industry experience including insurance company board experience, insurance advisory roles within investment banking and asset management. He holds an MSc in Mathematical Finance from Christ Church College Oxford University, Fellow and Chartered Mathematician, member of the Institute of Actuaries and the Chartered Institute of Securities and Investments. His team which spans across Europe focuses on insurance companies by providing bespoke investment solutions, ALM and investment research and guidance as appropriate.